What our customers are saying . . .
'Dear Gavin & Michelle - Both Julie and I would like to thank you for your wonderful contribution to our recent wedding day.
The music provided during the evening was excellent and certainly helped in making our reception a wonderful time for all who attended.
We will have no hesitation in referring you to anyone in the future who may be in need of a DJ! Thanks again'
John & Julie
Beauty Services
Discover A DJ understands just how much work there is to do when planning your wedding or special event.
We proudly offer links to some fantastic beauty services that will make you look and feel simply amazing on the day! Why not take advantage, local services, personal attention.
Discover A Tan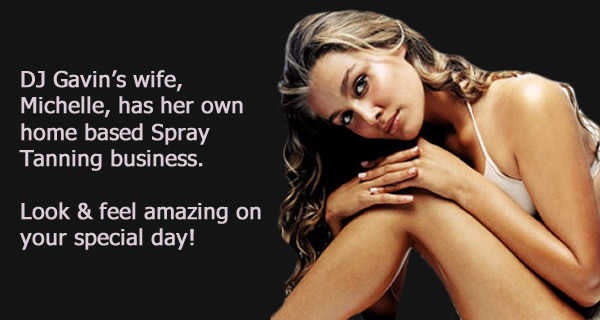 Allyson's Makeup Service