Let's have fun!
Time for you to site back, relax and have fun with the kids! Let us take care of the entertainment for you.
All our kids parties include:
2 hours of fun & solid Entertainment, Chocolate giveaways for competitions and a signed best wishes Birthday card from the DJ.
These Parties are ideal for homes or halls. They are a minimum of 2 hours and are great value for money
Our Kids parties are available
Sat & Sun 11am til 1pm
Our Kids Birthday Parties are very affordable.
NEW ! Kids & Parents Big Party 4 hours of Great value entertainment

2 hours for the kids & 2 hours for the Parents
Fridays 5pm – 9pm
Sundays 2pm - 6pm
Why not book Gavin, for a memorable Kids Birthday Party with a difference!
Kids Parties
Imagine having a DJ host a Kids Birthday Party. Gavin has a Blue card, and will give the Kids and Parents a great time and a great Party. From our fantastic DJ system.
Gavin will play lots of nonstop music, and will have lots of fun and games for the Kids to enjoy. [Everything below is optional].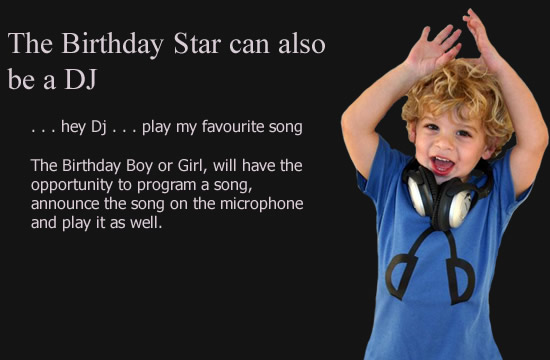 Types of Music We Play
The latest popular top 40 music.
Kids party songs - Wiggles,5678, Barbie Girl, etc.
Music from popular kids movies.
Music from popular artists that they like, and of course Happy Birthday.
Fun Dances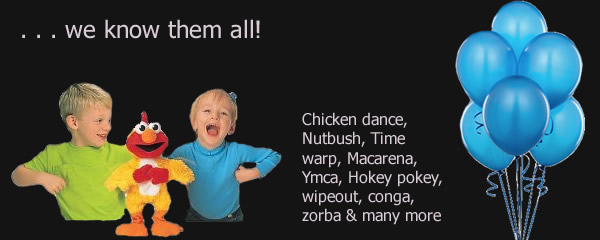 Games
Gavin will have games like the limbo, musical chairs, and pass the parcel if supplied

Giveaways
We will have name that song and dance competitions.