What our customers are saying . . .
'Dear Gavin & Michelle - Both Julie and I would like to thank you for your wonderful contribution to our recent wedding day.
The music provided during the evening was excellent and certainly helped i making our reception a wonderful time for all who attended.
We will have no hesitation in referring you to anyone in the future who may be in need of a DJ! Thanks again'
John & Julie
Allyson's Makeup Service - allyson@iprimus.com.au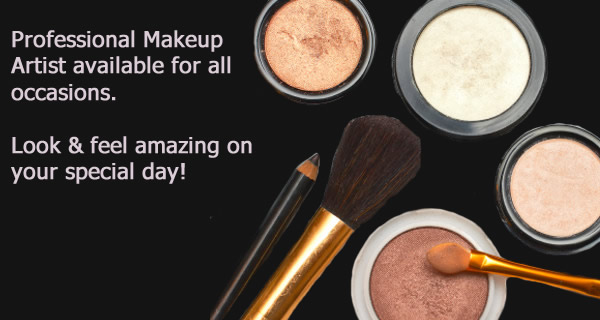 Introducing Allyson Duncan - Professional Makeup Artist
I have 39 years experience in the Cosmetic Industry working with the most prestigious French and Japanese Cosmetic Companies.
Fully qualified Beauty Therapist, Make-up Artist and hair stylist, I am also Senior make-up Lecturer at a Private Training College here in Brisbane, tutoring in Design and Apply Make-up Certificate 2 and Certificate 2 in Advanced Make-up in Camouflage and Remedial Make-up.
Allyson is experienced in ALL facets of Makeup Artistry:
> > Experienced Bridal, Formal, Fashion, Photographic & Camouflage makeup artist
> > Airbrushing specialist
> > Ideal for ANY occasions
> > Available 7 days a week
> > Studio or mobile service
> > Suit all ages & all nationalities - from natural to dramatic