Wedding Services
At Discover a DJ we like to offer our expertise and assistance wherever we can. As well as providing you with the best entertainment, we also have affiliations with many other services you may need for your special day. Click above to find out more.
Gavin will discuss with you your entertainment program and music requirements, and working together - with you, will build a memorable occasion for everyone to enjoy.
Discover a DJ rates are VERY competitive in the current market.
INCLUDED IN YOUR PRICE
→ DJ Gavin – with 20 years experience
→ Enjoy a relaxed 1 hour FREE personalised discussion with Gavin, at our home office. Which includes light refreshments and a look at our entire music catalogue
→ No additional charge for our travel or equipment setup
→ 2 FREE effective lighting units
→ FREE smoke machine, which will give you ray effects with the lighting [Please note, this will depend on venue permission]
→ Microphones for speeches
Contact Gavin today to talk about your Wedding Day - you'll be pleased you did!
Celebrate your special day with the best entertainment!
Having years of experience working as a professional & reliable mobile disc jockey, I know how important your wedding is to you!
I have always delivered very high standards in my work, my appearance, microphone speaking and I take pride and care in the music that I play.
We use only top quality lighting and stereo sounding DJ systems which are maintained and tested prior to each function - ensuring that I give you, and your guests, the best wedding entertainment possible.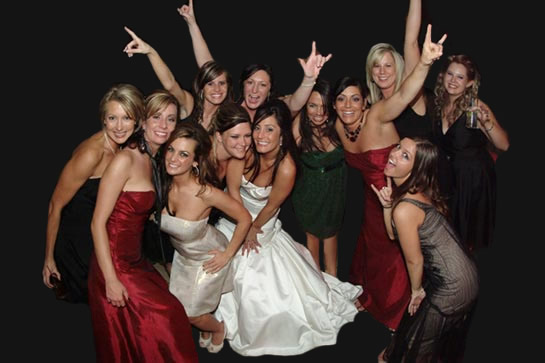 Personal Attention
Upon choosing Discover a DJ for your wedding we will then contact you approximately 1 month prior to your wedding to invite you to our home office for a 1 hour appointment to personally discuss your wedding program. If required, I am also available to MC your wedding.
At Discover a DJ we play a wide variety of popular well known music, without repetition, from the 60's to today, plus we are ALWAYS happy to take and play requests.
We work with you all the way and believe we can help make your Wedding Day the most memorable, special occasion.